World Culture & History Books for Children
Review of Books by Children's Book Author Carole P. Roman
Picture books. I wonder if there's anyone out there who doesn't love picture books.  Have you ever met anyone, young or old? I don't believe I ever have.  We adore picture books at our house. Fewer things have feasted our eyes, and minds, as much as these colorful, fanciful, whimsical pieces of art and literature blends.  For that reason, it was impossible to resist an offer to review Carol P. Roman's picture book series.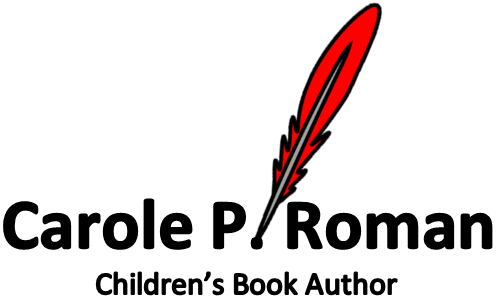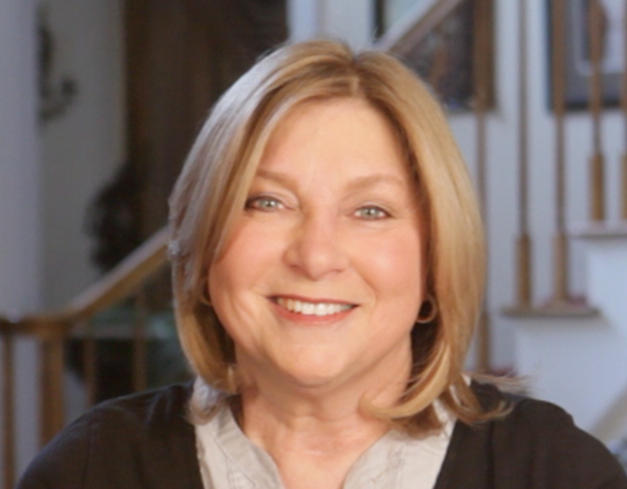 Children's book author, Carol P. Roman, proffers a collection of lovely world culture and history, bedtime stories, and early reader picture books for young children, I'm confident the young ones would adore.
What Was In Our Box
Here are the goodies we received:
What to Expect with Carole P. Roman's Books
We were fortunate to review Carol P. Roman's books last year as well. We then found all her If You Were Me and Lived In… history books, in particular, quite delightful. Definitely our personal favorite series.
Overall, her books are grouped into these 5 different categories:
If You Were Me and Lived In… ~ History Series.
Readers get to time travel to different time periods in Greece, Italy, England, Colonial America, China, The Middle Ages, Europe, the Mali Empire, Viking, Europe, and the American West.
If You Were Me and Lived In… ~ Cultural Series
A brief and simple cultural overview of Australia, Brazil, China, Cuba, Egypt, France, Germany, Greece, Hungary, India, Italy, Kenya, Mars, Mexico, Norway, Peru, Portugal, Russia, Scotland, South Korea, and Turkey.
Captain No Beard Series
Bedtime Stories Series
Early Chapter Reader Books ~ Oh Susannah Series
Aside from the glossary and resources in the back of the history and cultural books, she includes plentiful learning material in her blog. You can find worksheets, coloring papers, topics for essays or critical thinking questions.  One could easily run a pleasant and quite thorough unit study for elementary aged children just by using her books and resources. Since these read like a story or a tale, I dare say they're more like living books. We all know how much more enticing any study can become when employing living books. Don't you think?
If You Were Me and Lived in … the Ancient Mali Empire ~ World History Series
If You Were Me and Lived in … the Ancient Mali Empire comes richly illustrated in soft yellow and blue tones. The reader follows a young girl who shares about her parents and brothers. She tells how she will be prepared for marriage while her brothers will receive an education. The child also tells about the Muslin religion as well as Mali's political system. It's nice to hear the ins and outs from a child's point of view.
If You Were Me and Lived in … Mexico ~ World Culture Series
If You Were Me and Lived in … Mexico aims to get the reader acquainted with the Mexican culture. It's illustrated with much richer colors than the book about Mali, colors that match typical Mexican folklore. Unlike the Mail book, I did find the content oversimplified, and so did Super Hero.  It offers a much too brief account of Mexican culture:  a few examples of names for boys and girls, a couple of holidays, and a couple of other cultural tidbits.  A pronunciation guide appears in parentheses after names of other words printed in Spanish.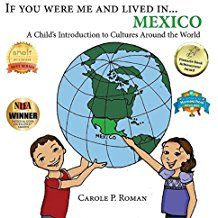 Can a Princess Be a Firefighter? & Rocket-Bye ~ Bedtime Stories Series
"Can a Princess Be a Firefighter?" and "Rocket-Bye" are for babies! —said Super Hero, who just turned 12.  One could certainly read these books to babies, had there been one at home, I'd asked him to do so.  Not as advanced as the previous series of course since these target a younger audience. These books are perfect for a child just beginning to read on her own. Both offer delightful illustrations and short, very short text.
"Rocket-Bye" takes the child on a whimsical tour around the solar system in a beautiful bedtime poem. "Can a Princess Be a Firefighter?" encourages a young girl to pursue any dreams she may have, no matter how many, there are no limits. Go after them, changing one's mind is okay, too. Such positive message can never get old!
Our Thoughts
Overall, Carol P. Roman's books offer a hearty treat for young children. Her History series does claim to target children up to age 15. I wouldn't go that far. I think these are quite delightful for elementary age children mostly, perhaps up to age 12 or so.  There might not be enough depth for children older than that. Then again, picture books have the power to charm all ages.  So, I shall revise my statement. I'd say older children and adults may find this history series a delightful light read.
The other series we reviewed, the Culture and the Bedtime Series, target children up to age 8. Indeed, these simple, cute, and sweet stories seem appropriate for very young children. As I said before, Super Hero, who knows he's a "big" boy now, was rather disinclined to oblige, stressing these books were "totally for babies."
If You're Interested
If so, there's plenty more reviews from my fellow Crew members. Or just pay Carol P. Roman a visit at any of her social media accounts. That'll give you an immediate feel for what she's all about:
Facebook:  https://www.facebook.com/CarolePRomanAwardWinningAuthorAndBooks
Twitter:  https://twitter.com/caroleproman
Pinterest: https://www.pinterest.com/caroleproman/
Good Reads:  https://www.goodreads.com/author/show/5854108.Carole_P_Roman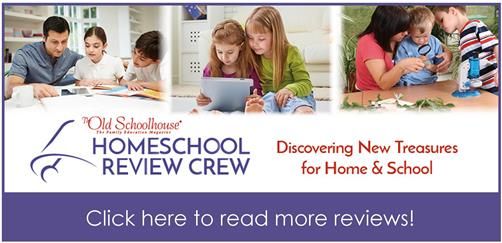 Disclaimer

—