History Through the Ages
Time Travelers American History Study: America in World War II
If you favor hands-on learning, like we do, I bet you'll enjoy Home School in the Woods.  Few curricula make history come to life more vividly than their unique unit studies.  We've been fortunate to review a few of their products before, and so Super Hero was delighted for the opportunity to do it once again.
What We Received
We received the Time Travelers American History: World War II packet. Home School in the Woods sent us a generous link to the complete download, a $27.95 value.  If you prefer, you could buy a CD instead, for $28.95.
The Time Travelers American History Studies series include other topics sure to pique any child's interest:
New World Explorers
Colonial Life
The American Revolution
The Early 19th Century
The Civil War
The Industrial Revolution through Great Depression
What to Expect
The America in World War II Time Travelers pack offers a huge collection of hands-on activities guaranteed to satisfy all learning styles.  The program's strength lies on its variety, and more so, on its flexibility.  You can go at your own pace. You may use only the resources provided in the pack which are more than plentiful. Or delve deeper by tapping into the recommended additional resources in the appendix. You may do this lingering on just one lesson, some, or all. You and your child get to call the shots.
Hands-On Activities Galore!
Within a project, again you're free to pick and choose any activities your child finds stimulating and engaging.  From reading, to writing short copyworks or long newspaper articles, to making crafts, drawing maps, coloring, cooking, timelining, lapbooking, and more.  Activities galore!  Of course, you may decide be selective, otherwise a precious learning experience might turn into quite a burnt-out exercise.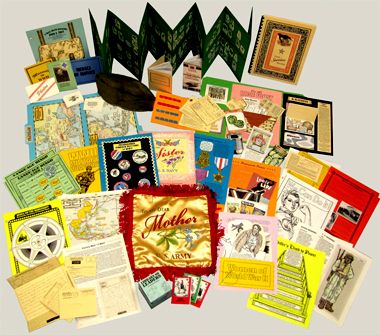 Though it all looks a little overwhelming at first, the "Start" document helps you feel in control right away.  This is your 'dashboard' so to speak. From here you can access everything you need at any moment, and at any order.   If you prefer you can open the files by going to the folders directly. I do this often so I can view and print the PDFs from within Adobe Reader rather than from the browser.  Since "Start" is an HTML document it opens in the browser, Firefox, in my case. Thus, any files you open (click) from here will open in Firefox as well.  This would be quite alright, except I found the printing a bit off sometimes.  Not something you wish if some files are to align perfectly. Here's a screenshot of the "Start" document:
Great Organization
This plethora of documents in America in World War II comes well organized. All PDF sheets and printables are classified into logical groups: covers, lesson masters, lesson projects, lesson texts, and teacher keys.  Every category offers individual pages for the various activities. Some projects offer about 40+ individual pages, which is absolutely a pain to print. You need to open every single page and then click print on e.v.e.r.y.o.n.e!  Of course, it may not be necessary to print them all, —we're selective after all. Still, there's a lot of file opening and printing required.
If I could ask for one improvement, would be that all sheets come together in a single file per project or unit. (So there would be 1 PDF with 40 pages, as opposed to 40 PDFs with 1 page each.)   If so, I'd feed my printer the appropriate paper or cardstock, white or colored, and let it print, single or double-sided, all by itself. Easy peasy!
Don't get me wrong. We do enjoy the type of activities in the Time Travelers pack, we really do! I just think an optional single PDF file per project or unit, would make this already fantastic product a much better one.  In terms of prep work that is.
Top-Notch Timeline
The timeline which includes handsome figures is also a fabulous tool to place events not only in chronological order but in context as well. Suddenly, we begin to connect historical dots in a much clearer way.
How We Like Love America in World War II
I can't even tell you how much Super Hero enjoys this type of hands-on learning.  We love to feed the lesson text into our PDF Reader app, and listen to its stories while we cut, glue, color or craft away.
I think one of my personal favorites is the final outcome.  Super Hero produces a bonafide keepsake that I, myself, love to revisit. I'm sure I'll be tearing over these treasures when I'm an old, silver-haired grandma. I can imagine gathering the grandchildren round, showing them what their father and I did when he was a happy homeschooler ♥
In a Nutshell
Open and Go!

Easy Prep

Kid Approved

Fun

Quality

Pedagogy
In Super Hero's Own Words
I like Homeschool in the woods's WW2 time travelers because it's fun. There is one thing that I don't like. That you have to open up each file and then you can't print double-sided you have to print each file individually. But it's still fun when you get to do the crafts and projects. I really like it, all it's fun learning.
—Super Hero
We just love Home School in the Woods' products. For us, they're perfect to pick up from time to time. I don't think I could manage this intense 'workout' all the time, but occasionally, it's super. A great deal of learning and fun, no doubt!
If You're Interested
As I said before, if you favor hands-on learning, like us, you might want to give these American History units a try. These Time Travelers, Lap-Paks, Timeline and Activity Packs succeed in making history more real, rather than just a distant tale.  A while ago we used Project Passport, The Middle Ages, which Super Hero truly enjoyed. (That's why he loved the idea of doing World War II this time around.)
Also, Home School in the Woods is releasing A-La-Carte projects!  They have 50 projects available now, with more coming soon.  Use the code alacarte at checkout to get a free copy of the Erie Canal project. Perfectly timed with the 200th anniversary of the beginning of the canal this week.
Home School in the Woods Social Media:
Facebook:  https://www.facebook.com/homeschoolinthewoods
Twitter:  https://twitter.com/HSintheWoods
Pinterest: https://www.pinterest.com/hsinthewoods/
Google+:   https://plus.google.com/+Homeschoolinthewoods/posts
YouTube: https://www.youtube.com/channel/UCrKq6iLty2fpB6R6ZpcUb8A
A note for secular homeschoolers
Home School in the Woods is a Christian publisher. However, most of their packs are secular friendly. Any religious products will be so indicated before you were to buy them.
Want to Learn More?
You will find lots of Crew reviews about the various products from Home School in the Woods. Make sure to skim through. I love taking a peek at reviews, I've discovered so many wonderful products that have so enriched our homeschool. So there, reviews are good for you 😉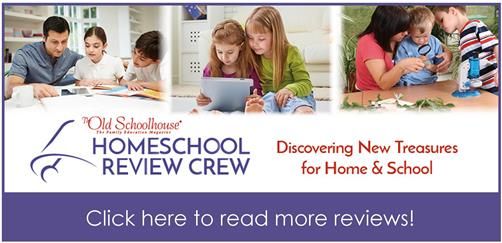 Disclaimer

—
Summary
Author Rating
Brand Name
Product Name
Price
Product Availability