Homeschool Latin Curriculum for Grades 5 & Up (Yes, Adults, Too)
When Memoria Press offered their Form Latin courses for review, I thought Super Hero might want in since he's been studying Latin for a while.  So I visited their website and took a look as I always do. After seeing samples, watching video lessons, and reading reviews, I took a much closer look!  —First Form Latin would make an excellent choice not just for him, but for myself, too.  I had started to learn Latin along with my son when he did, but my intention fell through the cracks somehow.  Now, First Form Latin was offering us the chance to learn Latin together once and for all.
What We Received
Memoria Press sent us First Form Latin Complete Set, an incredibly generous package to get started with Latin. The complete package, which includes video lessons in a 3-DVD set, retails for $125.  Memoria Press offers a similar package with streaming video lessons instead of the DVDs, should you prefer that option.
What to Expect
Expect a big box with all the goodies: books, teacher guides & keys, workbooks, flashcards, CDs, and DVDs. First Form Latin includes everything you can possibly need to teach Latin with ease, even if you have no prior knowledge at all.  It's impossible to overlook the fine quality of Memoria Press' materials. The shiny, colorful book covers, with smooth, silky white pages in black and blue ink.  First impressions do matter I guess, and that alone makes you want to dive right in.
Course Structure
As with all Memoria Press courses, First Form Latin offers a very structured approach. The course is to last a full school year doing it every weekday. If there are co-ops and other activities begging for your time, it's easy to adapt to 4, or even 3 days per week. I stopped trying to fit lessons into a fixed number of days long ago.  Inevitably something always happens that interfere with our schedule.  I like to keep it flexible:
Day 1: The Lesson. Either watch the lesson on the DVD or follow the Teacher Manual. Or watch the DVD, then just fill in with anything in the Teacher Manual the video might have missed.
Day 2:  Begin with recitations and grammar questions. Then complete one worksheet. Close with the flashcards.
Day 3+: The same as Day 2 until all of lesson's worksheets are done. There are 4 to 6 worksheets per lesson.
Day 4 or 5 or 6 or 7 (depending on how many days the above takes us): Oral drills in textbook and quiz.
Naturally, we play it by ear a bit. I don't go through the entire list of grammar questions or flash all the cards every single time.  Nor do we play the recitations CD every day, mostly we recite quickly without the CD.  If this course is to succeed, it's of vital importance we keep our load gentle and our pace comfortable.
Memoria Press suggests to follow the end of each lesson with optional history supplements. They suggest their own Lingua Angelica or Famous Men of Rome.  As secular homeschoolers, I'm not inclined to consider Lingua Angelica. But we did tag Famous Men of Rome to the end of lesson 1.  It's relevant, and we enjoy it quite well. It's definitely something I'd love to continue throwing in here and there, or perhaps more regularly.  We'll see.
Well Planned Out Lessons
The textbook and the DVD present very well planned out lessons.  Evidently Ms. Cheryl Lowe, the author, and her team devoted a great deal of time and effort putting it all together. I value the workbook exercises in particular, tackling topics from several angles.  They certainly help in understanding and deepening connections with Latin itself and with English.  Requiring a daily worksheet 4 to 6 days after each 20 minute lecture is such a wise approach.  —Slow and steady, that's how the brain cements knowledge.  Pair those with the audio recitations, the questions, and the flashcards, and you'll embrace pretty much all learning styles.
The Video Lessons
The Instructor in the video lessons is just super. We both like Glen Moore a lot. He's instructive and entertaining —a true edutainment experience! We enjoy his methodical lectures, and his jokes and relevant asides.  You can tell that he not only has experience teaching Latin, but he enjoys it as well. He's a professional Latin teacher after all.
I do, however, take his Latin pronunciation with a grain of salt.  To be fair, he did clarify his recitations do not necessarily follow the correct pronunciation. The chants are to help memorization, so "feel free to stress the syllables any way you want." Okay, that might be a valid reason, but I still would rather chant with the actual intonation lest I will get it wrong when I speak it.  —Not that I'm planning to have real conversations in Latin any time soon, or come to think of it, ever!  Still, it would be helpful to memorize correctly from the get-go.  Aside from his recitation disclaimer, I still believe he makes an error. He pronounces the third person, plural, of the future tense conjugation incorrectly.  The Latin ending is "bunt," hence pronounced boont,  as in foot, not bunt as in, well, bunt.
Despite this mispronunciation point, both Super Hero and I, love watching Glen Moore's lecture.  It takes about 15 to 20 minutes, which is the perfect length in our opinion.  Here's a sample lesson so you can see for yourself the charming edutainer in action:
The next day (after the video lesson,) we begin with the grammar questions, as instructed in the Teacher Guide, then we do one worksheet, or two sometimes, depending on how quickly we finish.  Last, we rehearse our vocabulary with the flashcards. At the end of each lesson —that is after several days of working with worksheets, grammar questions, recitations, and flashcards, we practice the Oral Drill before we take our quiz. We haven't yet taken a test. That'll come at the end of the unit, or every 6 lessons.
Our Thoughts about First Form Latin
First Form Latin's approach is highly logical and organized. For now we are to focus on memorizing verb conjugations, relevant vocabulary, and drawing parallels with the English grammar.  Such structured methodology is working well with us for Latin.  As a matter of fact, it's working wonderfully.  I'm liking it much more than I thought I would, which kinda surprises me a bit. The lessons have been gentle, yet rigorous, and crucial for a child —or any student: enjoyable!
We find ourselves looking forward to our Latin time. Super Hero who usually moans about having to write things down, has not uttered a single complaint. And there's a good deal of writing in the workbook!  On the contrary, he's requested to do Latin first thing many times already. Wow! That's quite something, especially since we are both staunch nonfans of workbooks. Yes, I did buy a workbook just for myself 😉
In a Nutshell
Open and Go!

Easy Prep

Kid Approved

Fun

Quality

Pedagogy
In Super Hero's Own Words
I like First Form Latin because I learn Latin and it helps me with my Spanish, too. The exercises are easy. I like the video too, and everything else is fun. All of it is fun!
—Super Hero
Could Latin be fun? Did I ever think that before First Form Latin? I certainly thought it was interesting, but the word fun did not spring up, not in its pure sense, anyway. Perhaps a teacher or a program could make Latin fun, but Latin itself, fun?  —Classic, intellectual, rich, influential, these words I match with Latin more readily.  After using First Form Latin for the last 6 weeks, I wholeheartedly add "pleasurable" to my list. 
Unexpected Joys
Since Spanish is my native language, and Latin my "mother" tongue, or is it actually my "grandmother"? Anyway, I was saying, I find these exercises delightfully familiar.  I can't help reminisce about the times of my own grammar school days long, long ago in Ecuador. I think of the times my teacher would make us recite and write down verb conjugations. And now, sitting with my son on my side, doing something remarkably similar, fills my heart with endearing nostalgia.
Regardless of my own reminiscences, studying Latin with Super Hero has been one of the best things I've done lately. I can't tell you how much Super Hero's loving it. He delights in filling the workbook together. Sometimes it's like a game for him. He wants to beat me with faster, error-free performance.  Yet, other times, I think he likes being his mom's equal: here we're both "the students."
Would You Like to Learn More?
With such an endless supply of resources out there, reviews steer you toward those that might work for you and your family.  Many a time I've found homeschool curricula we've really loved thanks to reviews.  So, if you're interested please check out Crew reviews for several Memoria Press products.  Second, Third, and Fourth Form Latin reviews included.
Memoria Press:
Facebook:  https://www.facebook.com/memoriapress/
Twitter:  https://twitter.com/MemoriaPress
Pinterest: https://www.pinterest.com/memoriapress/
Instagram:  https://www.instagram.com/memoriapress/
Google+:  https://plus.google.com/u/0/104379865092561103366
YouTube:  https://www.youtube.com/user/memoriapress/
LinkedIn – https://www.linkedin.com/company/memoria-press?trk=nav_account_sub_nav_company_admin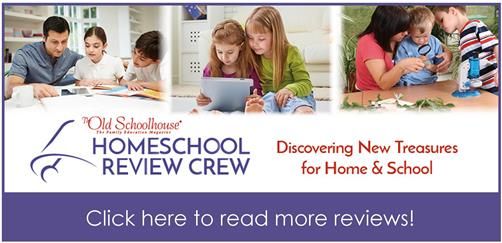 Disclaimer

—
Summary
Author Rating
Brand Name
Product Name
First Form Latin Complete Set
Price
Product Availability