Homeschool Computer Skills Curriculum Digital Savvy
You on the cutting edge of technology, have already made yesterday's impossibilities the commonplace realities of today.
–Ronald Reagan
I think we all agree, technology rules today's world —whether we like it or not. No matter which journey our children may decide to embark on, chances are computers will be an integral part of it. Becoming digital savvy is thus, a smart step to get them prepared for these commonplace realities of today.
The Digital Savvy Course
We received full access to Digital Savvy, a $120, one-year self-study introduction to computer science course from CompuScholar, Inc.  An option for a $15 per month subscription is available also. And lastly, CompuScholar, Inc. offers enhanced instruction with a teacher-led annual program, $300, and monthly for $35.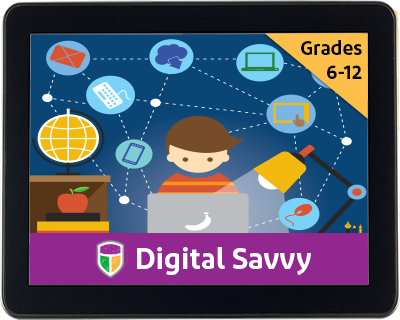 What to Expect with Digital Savvy
Digital Savvy delivers a comprehensive introduction to computer skills for children in grades 6 to 12.  It presents a clear, logical sequence of topics, with easy access to all materials from anywhere within the course. Being web-based, it delivers lessons via video-streaming, with an option for media download.  As with most web-based programs, PDF documents for lectures, activities, and answer keys, are included as well.
There are 25 chapters, including mid-term and final projects.  These are the topics covered:
Fundamentals of Computer Hardware
Fundamentals of Computer Software
Operating Systems
Computer Files
Computer Maintenance and troubleshooting
Computer Networks
Search Engines
Computer Security
Word processing
Spreadsheet programs
Presentation programs
Database technology
Project management and teamwork
Digital Images
Internet Communications
Social Media
More Social Media
Creating Web Pages
Web Links, Images and Animation
Programming Concepts
Digital Logic
Careers and Professional Skills
Each chapter in turn offers 3 to 6 lessons, each with a quiz, an activity, and a test.  A lesson offers the same content in two formats: video and text.  It seems we always prefer video over text, but it's excellent to have both alternatives.  A video may take 10 to 20 minutes. Then comes the quiz. It's short and easy, and Super Hero could take it up to 3 times to get a 100%, if he wants to.  He usually does so in 1 or 2 attempts.  The activity offers a hands-on project, excellent to bring everything together and wrap it all up.
At one lesson per day, Super Hero could easily complete one chapter per week.  He does take a more leisurely approach, and studies about 3 lessons weekly. Still, he's learned a great deal so far, and that's only with the first four chapters. He will definitely continue on and complete the course. He definitely wants to finish it.
Parent/Teacher Dashboard
Teachers or parents are provided with an independent account to manage the course. It offers teacher guides, answer keys, the ability to enter grades for activities submitted, etc. One can also edit quiz grades if needed, and enter additional siblings/students.
I believe high schoolers in particular, will appreciate these grading functionalities.
Using Digital Savvy
Digital Savvy's video production seems quite professional, except for the audio. It is clear but not loud enough. We always have to crank up the volume way up lest we freeze still to avoid any competing sounds. The video itself is engaging with lots of relevant images and a pleasant female voiceover. There's a mix of images varying from photographs to illustrations to cartoonish clipart. I like the photographs and illustrations, but not the cartoons. They grant an inelegant image in my opinion. But then again, I am not in the intended audience. Super Hero is, and he finds the clipart just fine.
I do like to have a video player offering options to go forwards or backwards 5, or 10 seconds. Digital Savvy's player doesn't offer that. Nor is it possible to pause the video with the spacebar —I've grown so used to doing that. I do like to pause from time to time to comment or throw in something relevant.  Super Hero somehow managed to get the spacebar working on the laptop. Yet, we still haven't been able to make it work on the desktop.  Obviously, these are petty pet peeves that do not alter the quality or delivery of this excellent course. I just thought I should mention them for the sake of completeness.
Our Opinion of Digital Savvy
Being a homeschool with two computer scientist adults, I'd like to think we're savvy enough in this field.  Both, Roberto and I, try to impart the knowledge of technology to Super Hero constantly, and often casually.  Now we're tying several concepts together, thanks to Digital Savvy's solid, structured introduction to computers. I'm enjoying the course as much as Super Hero. I don't sit with him to study it together, but I will sometimes ask him to bring it to our kitchen's nook to watch while we lunch or dine.
In a Nutshell
Open and Go!

Easy Prep

Kid Approved

Fun

Quality

Pedagogy
In Super Hero's Own Words
Digital Savvy is good if you want to learn about computers. It tells you about the types of computers, the history of computers, the operating systems, applications, peripheral devices, software, and a lot more things. I liked the quizzes, the videos, and the reading part. I like it! 🙂
—Super Hero
I can't wait for Super Hero to continue learning with Digital Savvy's coming lessons. Afterward, I will definitely check into CompuScholar's computer programming courses. If they're anything like Digital Savvy, they're winners!
Interested in other Computer Courses?
If so, my fellow Crew members reviewed different CompuScholar courses including web design and web programming. Make sure to pay them a visit. And of course, please visit CompuScholar, Inc. at their social media accounts to learn about what they offer the homeschooling community:
Homeschool Programming
Facebook – www.facebook.com/HomeschoolProgramming
Twitter – https://twitter.com/HSProgramming   @hsprogramming
CompuScholar, Inc
https://www.facebook.com/CompuScholar
https://twitter.com/CompuScholar   @compuscholar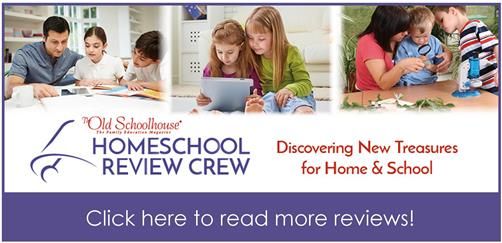 Disclaimer

—
Summary
Author Rating
Brand Name
Product Name
Price
Product Availability