Fun Social Studies Games for your Homeschool
In the mood for a fun game?  Ask that to a child, and … well, you know the answer!  Super Hero has been in the mood.  As a matter of fact, we're always in the mood for good game-based learning.   He's been playing a couple of educational Social Studies games courtesy of Dig-It! Games.
What We Received
We received free access to the games Mayan Mysteries on our Mac (or online), and Roman Town on our iPad.  In exchange, I committed to write my thorough and honest review.
What to Expect
In 2005, Dig-It! Games founder Suzi Wilczynski,  began her quest to create fun, interactive learning experiences for middle school students.  As an educator and trained archaeologist, Suzi uses archaeology to bring history to life while calling upon a wide range of skills, including math, science, and language arts. As a result, she, along with her tech-savvy team, have been producing fun, engaging games, that truly aim to "edutain" middle schoolers.
Roman Town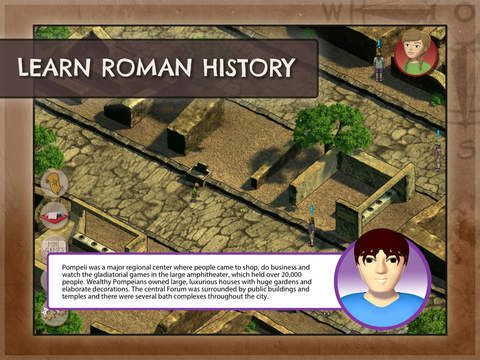 This game is set in the ancient city of Pompeii.  The child is to find clues that will lead him toward the criminal Ladrone.  In the quest to find Ladrone, the child completes different puzzles involving spatial reasoning, strategic thinking, logic and math.  The child also meets different characters that help him along the way. In the process, the child learns about Ancient Roman life and culture, math, reading and science.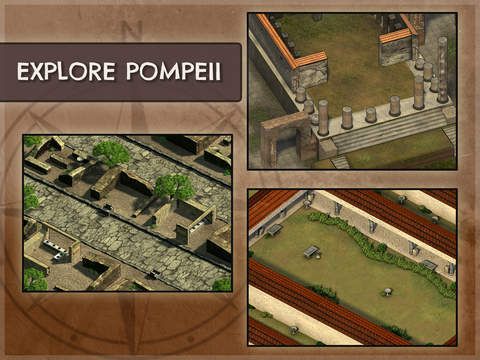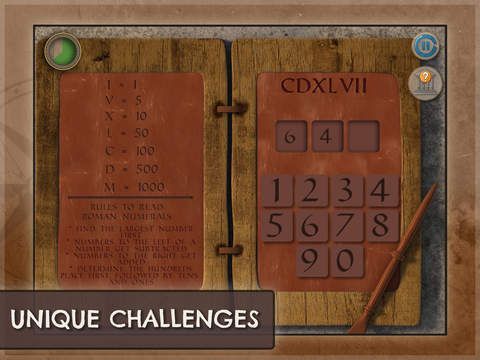 Mayan Mysteries

Essentially the same plot as in Roman Town, but of course in the Mayan region. The child is to find Ladrone again by uncovering clues and solving puzzles.
First come the challenges, identified by question marks over key images throughout the screen. Clicking on a question mark reveals a text with explanations. The child may read or have the system read it for him. Then, it's time to answer questions. These come in the form of various mini games, such as guessing, or multiple choice or the like.
Mayan Mysteries blends a slew of math, geography, history (naturally), reading and critical thinking skills. Quizzes are also built-in, which make it appear a bit more "academical."  This feature is absent in Roman Town.

Our Opinion About
Super Hero really liked both games. His review ratings prove it.  (He always loves to do the ratings.)
He found  Mayan Mysteries harder to solve than Roman Town. I guess it requires more attention to reading and quizzes (they aren't lengthy though.)  Roman Town lacks those.  Much like any other 9 year-old boy, he ain't in it for the quizzes, right? He can't get to the gaming part quick enough!
I let Super Hero play with these games any way he pleased. It's nice to know there's some built-in assessments. But even if there weren't, I know he's still learning. And most importantly, enjoying himself.  I saw these us fun, recreational games. Once in a while, not everything needs to be so strictly academic. Yet, these really are educational!
These games offer such a fun supplement not only to your Social Studies learning, but also math, science and language arts. Dig-It! Games succeeds in turning Ancient History studies into an age-appropriate, fun, interactive, and engaging learning experience.
In a Nutshell
Open and Go!

Easy Prep

Kid Approved

Fun

Quality

Pedagogy
In Super Hero's Own Words
They're both games about ancient history, You have to find the thief that stole something special of that culture. They are good games, and I like to keep playing them. It's a good game!

–Super Hero
Yes, I would highly recommend these fun games. Who doesn't enjoy a funky game? Entertainment plus education in such an enjoyable package. And at such an affordable price, Dig-It! games offers a real deal!
Are You Interested?
If so, you can give Dig-It! Games a try and see for yourself.  Mayan Mysteries is only $3.99 for a single player. Roman Town is free initially, with in-app purchases available. iOS systems only.
Want to Learn More?
There's plenty more reviews from my fellow Crew members. Or just pay these folks a visit at any of their social media accounts. That'll give you an immediate feel for what they're all about:
https://www.facebook.com/DigItGames
https://twitter.com/digitgames
https://www.youtube.com/user/digitgames